TRUE Original 1.2
Sale price
$170
Regular price
$170
Unit price
per
| Classic Black
Skip to product information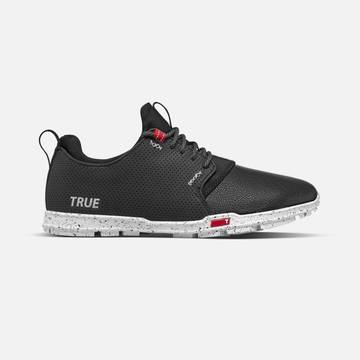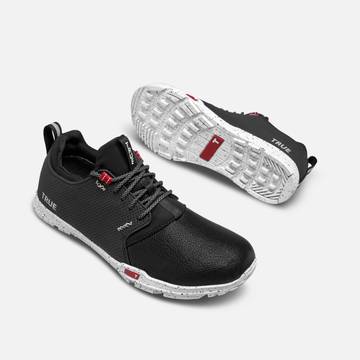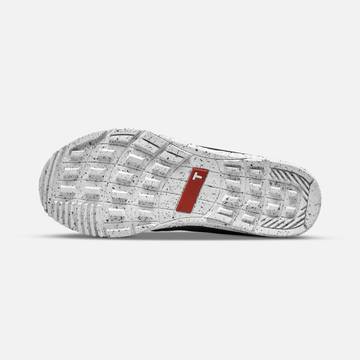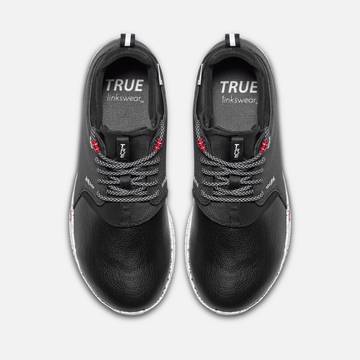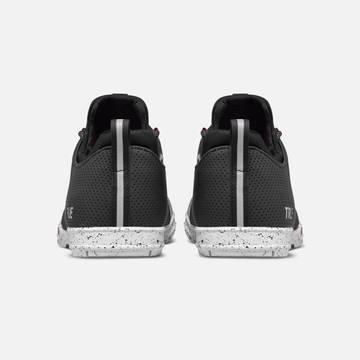 Skip to product information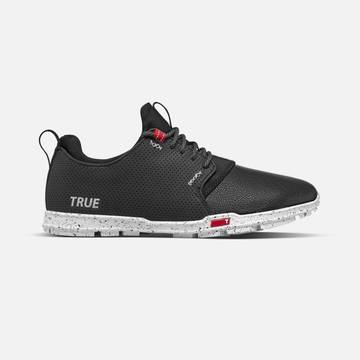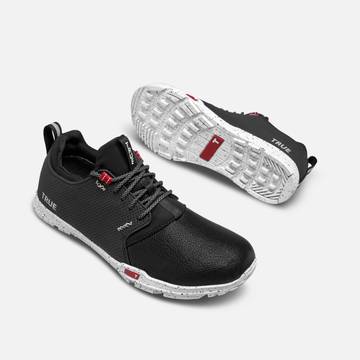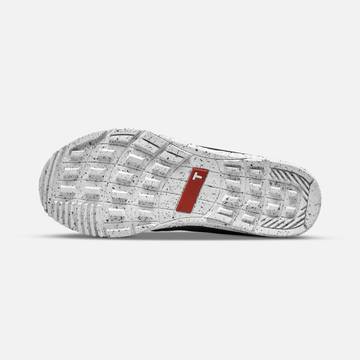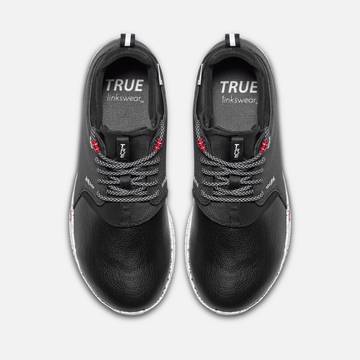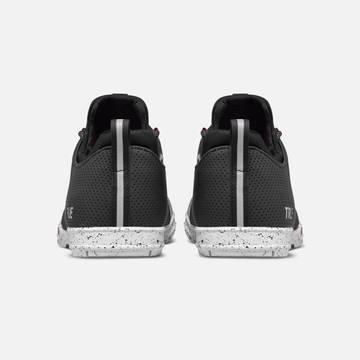 TRUE Original 1.2
Sale price
$170
Regular price
$170
Unit price
per
| Classic Black
Size guide
Most to all models fit true to size (no pun intended). Have a specific question about size or fit? Feel free to reach us at help@truelinkswear.com or via our chat widget. Click your specific size to get our recommendation on sizing and fit for this specific model.
Order within hrs and mins
Estimated delivery by
TRUE Original
Our most iconic model, the TRUE Original delivers a distinctive minimalist fit, wide toe box and zero drop experience. Naturally enhancing comfort and engineered for walking, the Original will become your go to shoe for 36 hole days. Generating more surface contact than any golf shoe in history, the Original will keep you connected to the earth with ideal balance and traction. Walk and feel the course like you've never felt before with a flexible, ergonomically designed sole that eliminates all inhibitions between you and the turf. Rebuilt and reinvigorated with new materials for unrivaled durability across the links - the OG is equipped with a "bulletproof" alternative leather in the toe box and saddle that protects against scratches, wrinkles, and water. Exchanging polyester for a neoprene tongue ensures your feet stay drier than ever. Traverse the links with comfort and confidence with the revitalized OG.
Features
Waterproof Bootie Construction (2 Year Guarantee)
Reflective Rope Laces & Reflective Accents
Wide Toe Box (Up to EEE)
Neoprene Waterproof Tongue
New Antimicrobial Insert for Superior Comfort and Breathability
Flexible, Ergonomic Rubber Outsole
Alternative Leather Upper (Highly Scratch-Resistant and Durable)
Delivery
Ground Free on $100+
FedEx 2-Day Air $30
FedEx Overnight $55
30 Day Trial
If you have put your new TRUEs to the test (worn condition) and determine they are not ideal within the first 30 days, simply reach out and we can arrange a return for refund or store credit. A cleaning fee of $15 will be withheld from your refund so that we can recondition the pair and minimize waste. You can utilize the 30 day trial once per calendar year. Applies to domestic orders only. Does not apply to Second Chance products as they are final sale.
Second Chance
Second Chance models may contain new, slightly blemished, or gently used merchandise. All Second Chance models are FINAL SALE ONLY and not eligible for returns, exchanges, or any trial period. Original warranties are not valid on Second Chance items.
Returns
New and unworn footwear, apparel and gear can be returned within 30 days of receipt for a full refund or a 1-time exchange. And yes, we will provide a prepaid FedEx ship label for your original return. International orders may be returned up to 45 days of receipt, but the customer is responsible for return shipping. Does not apply to Second Chance products as they are final sale.
What They're Saying
"TRUE is as good as it gets - tremendous product built on the premise that it can be used for the purest form of the game that exits; links golf"

Designed For
Golf, Walking, Outdoor Adventure, Hiking, All-Terrain
Weight
12.5oz
Heel Drop
0mm
Climate
Breathable
Weather Resistant
Waterproof
Width
Medium Wide (D-E)
Wide (E-EE)
Extra-wide (up to EEE)
A BAREFOOT FEEL

Designed for maximum balance and grip, our zero drop outsole and durable rubber tread keep you connected to the course.

ULTRA-DURABLE UPPER

Our 2-year waterproof upper is engineered to handle rugged wear with our scratch-proof, wrinkle-resistant alternative leather construction.
Sale price

$145

Regular price

Unit price

per

Breathable

Sale price

$119

Regular price

$185

Unit price

per

Deal

Sale price

$170

Regular price

$170

Unit price

per

Deal

Sale price

$155

Regular price

$155

Unit price

per

Breathable

Sale price

$119

Regular price

$150

Unit price

per

Deal

Sale price

$220

Regular price

$220

Unit price

per

Waterproof