TRUE All Day Knit II
Sale price
$145
Regular price
Unit price
per
| Bone White
Skip to product information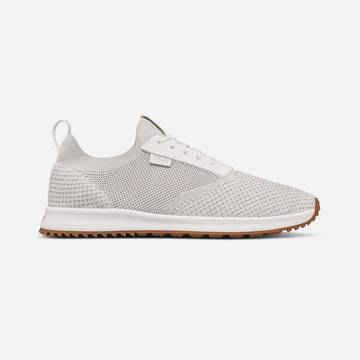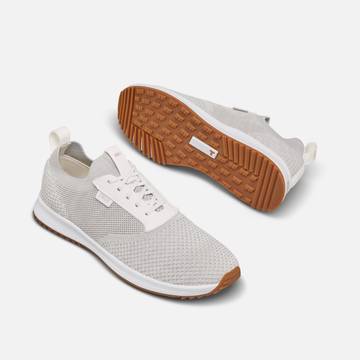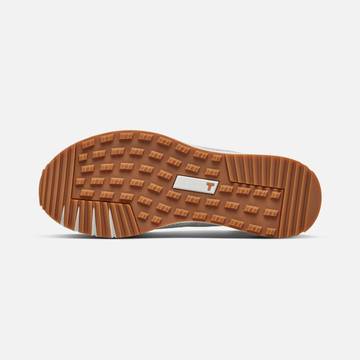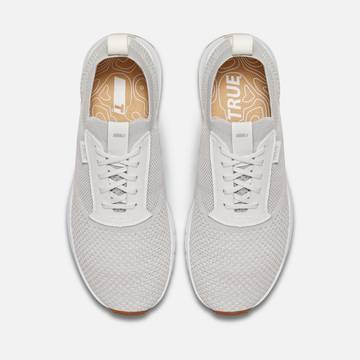 Skip to product information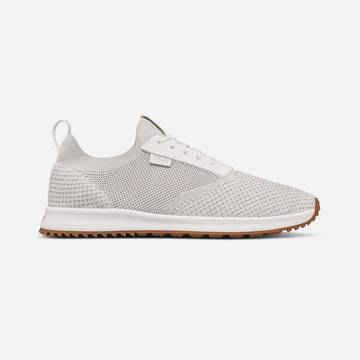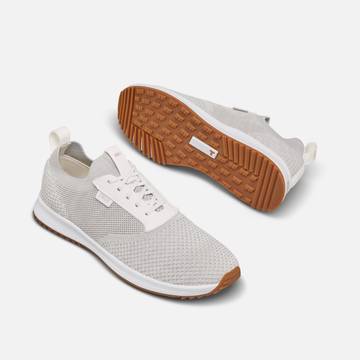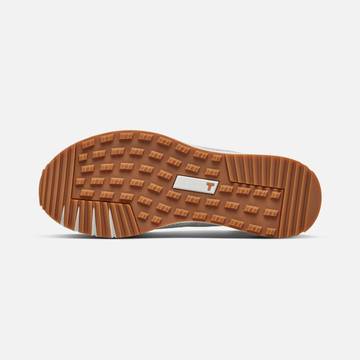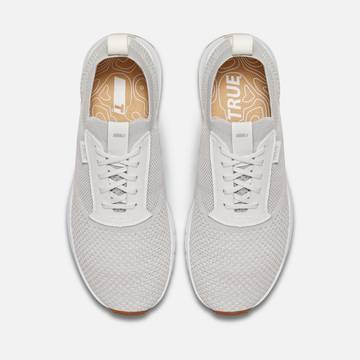 TRUE All Day Knit II
Sale price
$145
Regular price
Unit price
per
| Bone White
Size guide
Most to all models fit true to size (no pun intended). Have a specific question about size or fit? Feel free to reach us at help@truelinkswear.com or via our chat widget. Click your specific size to get our recommendation on sizing and fit for this specific model.
Order within hrs and mins
Estimated delivery by
TRUE All Day Knit II
Our most popular model of all time, the TRUE Knit is back and better than ever. Knit II's lightweight nature, all-day comfort, sock-fit feel and breathable nature make these your go to sneakers for the warmer days on the links or simply everyday life. Increased flexibility, durability and the addition of WANDERLUX super foam midsole make this our best TRUE Knit yet. We promise you'll still lace these up for your round and not want to take them off the rest of the day.
Features
TRUEknit Fully Breathable One-Piece Upper (90% Polyester, 10% Spandex)
Full Sock Fit Flexible Opening for Slide-In Comfort
One-Piece TRUEknit Upper Flexibly Conforms to Most Foot Shapes (D-EE)
New Open Cell Footbed for Increased Breathability and Comfort on Warmer Days
NEW Wanderlux Midsole for Increased Comfort and Rebound
TOUR Tested & Approved Outsole Cushion & Tread
Extremely Lightweight - 9.1 oz. (Size 9 M)
Cross-Life Tread for Maximum Versatility
Transitional Drop (~6 mm)
Comfortably Fits up to EE Width
Machine Washable
Delivery
Ground Free on $100+
FedEx 2-Day Air $30
FedEx Overnight $55
30 Day Trial
If you have put your new TRUEs to the test (worn condition) and determine they are not ideal within the first 30 days, simply reach out and we can arrange a return for refund or store credit. A cleaning fee of $15 will be withheld from your refund so that we can recondition the pair and minimize waste. You can utilize the 30 day trial once per calendar year. Applies to domestic orders only. Does not apply to Second Chance products as they are final sale.
Second Chance
Second Chance models may contain new, slightly blemished, or gently used merchandise. All Second Chance models are FINAL SALE ONLY and not eligible for returns, exchanges, or any trial period. Original warranties are not valid on Second Chance items.
Returns
New and unworn footwear, apparel and gear can be returned within 30 days of receipt for a full refund or a 1-time exchange. And yes, we will provide a prepaid FedEx ship label for your original return. International orders may be returned up to 45 days of receipt, but the customer is responsible for return shipping. Does not apply to Second Chance products as they are final sale.
What They're Saying
"Knit II's lightweight nature, all-day comfort, sock-fit feel and breathable nature make these an easy choice for warm days out on the fairways or for hanging out with your buddies at a barbecue"

Designed For
All Day Wear, Walking, Golf, Travel, Athleisure, Outdoor Adventure, Fitness
Weight
9.1oz
Heel Drop
6mm
Climate
Breathable
Weather Resistant
Waterproof
Width
Medium Wide (D-E)
Wide (E-EE)
Extra-wide (up to EEE)
ALL-TERRAIN GRIP

Never slip & never skip a beat - our mountaineering inspired tread is worn by TOUR professionals; both on and off the course.

VERSATILE BY DESIGN

Your life is versatile - your shoes should be too. From work, travel, to the links; the Knit II has you covered (comfortably) in any endeavor.